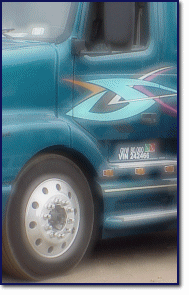 MISSION STATEMENT:


To provide quality support to our customers in their pursuit of excellence. IRP Express specializes in helping truck drivers obtain local & interstate registration, permits, and the skills needed to prepare critical records and quarterly reports. We assist operators and transport companies to prepare for Federal D.O.T. audits. If you are involved in the trucking industry, IRP Express provides essential occupational opportunities to enhance your career and help you become financially independent. IRP Express strives to listen to the needs of its clients and provide them with the needed services to succeed in their business. Our professional staff is friendly, helpful, and culturally competent. We offer services in several languages: English, Punjabi, Urdu and Spanish. IRP Express is family operated, and we treat you like family. Our commitment is to:
Listen to our customers.
Tailoring services to fit their needs.
Protect clients' safety and confidentiality.
Provide timely support at competitive prices.
Remain accessible and ready to help.
OUR LOCATION
SAN BERNARDINO, CA
2619 S. Waterman Ave. Suite "A"
San Bernardino, CA 92408
Phone: (909) 824-5433
Fax: (909) 783-8931
COMMERCIAL TRANSPORTATION LICENSING SERVICES
FMCSA AUTHORITY (ICC AUTHORITY)
DOT NUMBER
DOT REGISTRATION
IFTA LICENSE
CA NUMBER
HEAVY VEHICLE USE TAX (FORM 2290)
MOTOR CARRIER PERMIT
UNIFIED CARRIER REGISTRATION
MONTHLY IFTA FUEL TAX
RECORD KEEPING & QTRLY REPORT
APPORTIONED PLATES
NEW YORK HUT PERMIT
NEW MEXICO TAX ID CARD
KENTUCKY KYU#
EMPLOYER ID NUMBER
INCOME TAX FILING
NOTARY PUBLIC
VIN VERIFICATION
---
VIEW FEE CHART